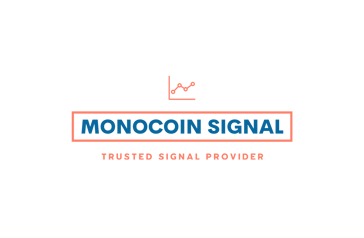 Win $10,000
MonoCoin Signal x Phemex
Hello everyone! We are excited to announce that we have partnered with Phemex on a new campaign to show our appreciation towards each of you. They offer a prize pool of $10,000 exclusively for the MonoCoin community! You only need to deposit and trade $100 to get a chance to win $20 in bonuses. There will be many more offerings moving forward, so keep your eyes open! Thank you for being a part of the MonoCoin Signal family.
You know and love these familiar faces; they are all here for a special event with us! From staying updated on new happenings in the financial and metaverse with Phemex and Monocoin, you can now win from a prize pool worth $10,000 USDT! Read on to find out more about this limited-time event.
Prize Structure

The prize structure is as follows:
Lucky Draw Airdrop – $ 10,000 USDT
Users can claim a 10 USDT lucky draw on a first come, first served basis until the prize pool runs out (limited to 500 users).

New users also will receive a $180 Phemex Welcome Bonus.
How It Works
New users must register for a Phemex account using MonoCoin Signal's affiliate link: https://phemex.com/register?group=2913&referralCode=DVP7B5

Users must then enter your Phemex UID on Google Form: https://forms.gle/hSwUaAP1f4G2B3Qp8

During the campaign period, users must deposit more than 100 USDT from 22 August 2022 to 30 August 2022.

Users must trade more than 100 USDT during the campaign period.
Dates
In order to be eligible for the rewards, make sure you join during the campaign period.
Campaign period: 0:00 GMT+3 on 19 August to 24:00 GMT+3 on 26 August, 2022
Terms and Conditions
To qualify for this event, you must complete the required actions from the announcement page.
Users are only eligible to participate with a single account. If we detect multiple accounts with the same IP addresses or UIDs, all offending accounts will be disqualified.
This promotion is available only for users who trade within the campaign period.
To receive rewards, users must ensure they have provided an accurate Phemex UID identical to their email. Users must also respond to the winners' announcement email within 14 days to claim their reward.
The following actions will immediately disqualify: batch account registration, profits from market manipulation, self-dealing or wash trades.
Only main accounts are allowed in this competition; sub-accounts will not be counted.
Users in the following regions/countries, India, Venezuela, Indonesia, Bangladesh, Pakistan, Philippines and Vietnam, are eligible to participate or receive bonuses from the event only if they meet a requirement of $100 USD worth of trade on Phemex during the campaign period.
Phemex reserves the right to make final and binding amendments to these rules.